Hi. I'm an Affordable Freelance WordPress Website Designer
A UK-based Freelance WordPress Designer offering you WordPress website designer services, expert WordPress design, development & support services, and WordPress SEO.
– Custom WordPress Website Design
– WordPress Fixes & Recovery
– Convert Websites to WordPress
– Website Projects Large and Small
– New or Existing Websites
– WooCommerce Website Development
– No High Agency Fees
INVERSION BENCH JK FITNESS 6015 steroids uk aspartame and obesity | the science of fitness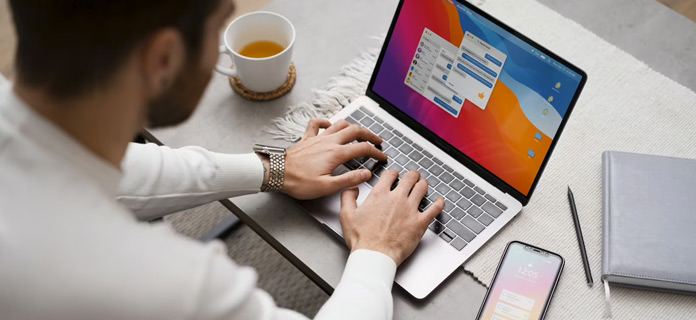 WordPress Website Design Solutions
I am a Freelance WordPress website designer, offering WordPress web design services for large & small businesses and individuals, for existing and new websites. I have done so for over 15 years and still offer my services at an affordable rate.
You need a new website and are looking for the right person to design it. It's not easy to choose and find a good, reliable person…You may have a budget, an idea for a new website, or perhaps a part-built site that you need a website designer to help you with. That's where I come in.
As an experienced website designer, I can build your website, fix it, finish it, maintain it and optimize it for Google.
So, why not hire me as your WordPress developer for your new project, or maybe a day or two a month for your existing website, or perhaps on a monthly retainer? Just get in touch for a no-obligation quote and we can discuss your requirements and preferences for my involvement. Complete my contact form or call  01271 890291.
I've worked on over 200 projects with 150+ clients over 15 years. You could be next...

As a Freelance WordPress expert, I am committed to delivering high-quality WordPress website solutions that are aesthetically pleasing and optimized for search engines like Google. My website design services are tailored to each client's specific needs, and I work closely with them to ensure that their website reflects their unique brand identity.
When designing a WordPress website, I keep WordPress website SEO in mind from the very beginning. This includes conducting keyword research to identify the most relevant and valuable keywords for the client's business, optimizing on-page content to include those keywords, and implementing technical SEO best practices.
In addition to my WordPress website design services, I offer ongoing SEO support to ensure that my clients' websites rank well in search engine results pages. This includes regular content updates, link building, and GA4 analytics tracking to monitor website performance.
UK WooCommerce Web Development Services
Do you need WooCommerce Web Development Services? WooCommerce website design for your WordPress website is one of the many services I provide. Find out more by clicking the button below.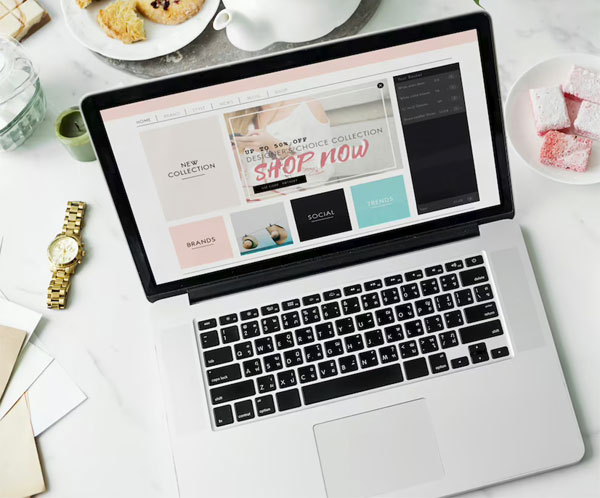 I specialize in custom web development and affordable WordPress website design for small businesses. These include custom WordPress design, WP website builds, custom WordPress website design services and ongoing website management. Affordable website design at great prices:
Have You Tried to Build Your Own WordPress website and got Stuck?
Having your own website is an amazing feeling. Even better knowing you have had personal input into it, making your dream come true! How great is that?
But, in reality, you may have found you are stuck, frustrated and struggling with the basics of website development:
Don't worry…
That's where I come in. I can help you complete your website, fix issues and add new features. Help is a few scrolls away!
A Selection of Client Reviews
Some of my Recent WordPress Website Designs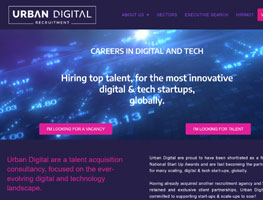 Urban Digital Recruitment
A WordPress recruitment website using a WordPress theme provided by the client. → read more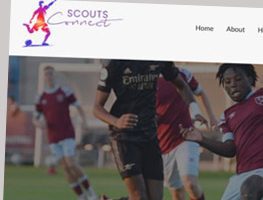 A WordPress membership website design for a football scouting agency in London. → read more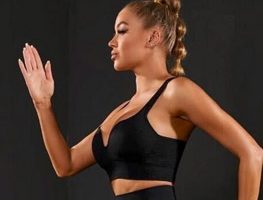 Some additions & updates to a sports company clothing website. → visit site