What is Responsive Web Design?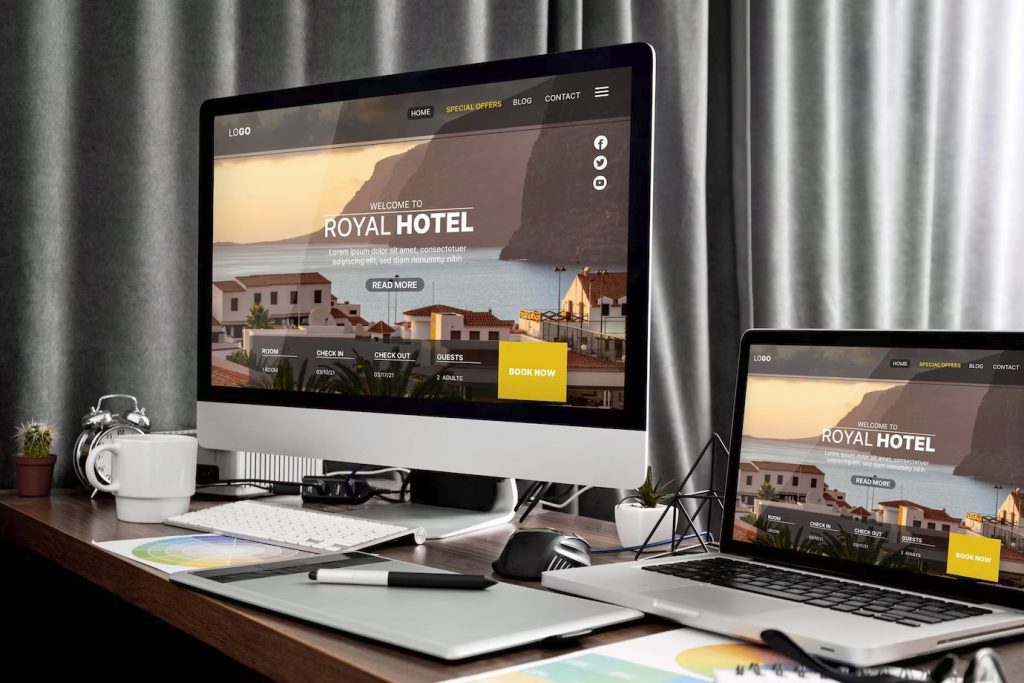 What is responsive web design?

Websites have changed in recent times with the onset of tablets and mobile phones, websites now need render well on a variety of devices so that users can view them whatever device they are browsing the internet on. From a web design perspective this is known as being 'responsive', eg. A website will respond to and fit the screen of the device being used.

Responsive web design solves the problem of making the same code work across multiple screen resolutions to ensure an issue free viewing pleasure for your user. As you can see in the infographic below 75% of consumers now prefer a website that is responsive so it's time to ensure that yours is, or to contact Sims Designs to see how we can help you with your website to improve it's responsiveness and effectiveness across all devices.
Other factors to consider are increased conversion rates, responsive sites are prefered by Google and sites are easier to manage.
In today's digital age, mobile devices have become an integral part of our lives. With smartphones and tablets being the primary means of accessing the internet, it has become crucial for businesses and individuals to ensure that their websites are responsive and mobile-friendly. Responsive web design has emerged as a key solution to address this need, allowing websites to adapt seamlessly to various screen sizes and devices. In this article, we will delve deeper into the importance of responsive web design and explore its benefits for businesses and users alike.
The Rise of Mobile Internet Usage: Over the past decade, there has been a significant shift in internet usage patterns, with mobile devices surpassing traditional desktops as the preferred medium for accessing the web. This trend can be attributed to the increasing affordability and availability of smartphones, coupled with advancements in mobile network technology. To cater to the growing mobile audience, websites must be designed with responsiveness in mind.
Enhanced User Experience: User experience plays a pivotal role in determining the success of a website. When users visit a website that is not optimized for mobile devices, they are likely to encounter a host of issues, such as distorted layouts, illegible text, and cumbersome navigation. These factors contribute to a poor user experience, leading to higher bounce rates and lower conversion rates. Responsive web design addresses these concerns by providing users with a seamless and consistent experience across different devices, ensuring that they can easily access and navigate the website regardless of their screen size.
Improved Search Engine Optimization (SEO): Search engines, such as Google, prioritize mobile-friendly websites in their search rankings. Websites that are not optimized for mobile devices tend to rank lower in search results, making it challenging for businesses to reach their target audience. By implementing responsive web design, businesses can improve their website's visibility and increase their chances of ranking higher in search engine results pages (SERPs). Additionally, having a single URL for both desktop and mobile versions of a website simplifies the SEO process, as there is no need to manage separate web addresses and content.
Cost and Time Efficiency: Maintaining multiple versions of a website for different devices can be both time-consuming and costly. With responsive web design, businesses can streamline their web development process by creating a single website that adapts to various screen sizes. This approach eliminates the need for separate design and development efforts for desktop and mobile versions, resulting in cost savings and reduced maintenance overhead. Furthermore, updates and changes can be implemented more efficiently, as they only need to be made once and will be reflected across all devices.
Competitive Advantage: In today's highly competitive online landscape, staying ahead of the competition is crucial. A responsive website gives businesses a competitive edge by offering an optimized user experience that keeps visitors engaged. When users can easily access and interact with a website on their preferred device, they are more likely to stay longer, explore the content, and eventually convert into customers. By embracing responsive web design, businesses can differentiate themselves from competitors who have not yet adopted mobile-friendly practices.
Future-Proofing Your Website: Technology is constantly evolving, and new devices with varying screen sizes and resolutions continue to emerge. Responsive web design ensures that your website is future-proof, capable of adapting to new devices without requiring major redesigns or overhauls. By investing in a responsive design today, you can save yourself from the hassle of starting from scratch when new devices hit the market.
Conclusion: In an era dominated by mobile devices, responsive web design has become a necessity rather than a luxury. It provides businesses with the means to deliver an exceptional user experience, improve search engine visibility, and stay competitive in a rapidly evolving digital landscape.
For more information about responsive web design, you may like to read this article on designing for the mobile generation is worth a read.
---
---